Ask about multi service discount when you bundle!!!
Can you do it yourself?

You can, but do know all the systems to the left?
Do you know Electrical clearanced to walkways, roofs, windows or yards?
Do you know proper attic ventilation?
Do you know roof structures, joists, trusses, sheathing, knee wall, purlins?
Do you know heating and cooling? Flame rollout, furnace cycling, burn paterns and proper AC clearance and leveling?
Do you want to crawl in the attic, under the deck, in a crawl space? If you do, do you know what to look for?
Do you know plumbing, besides flushing the toilet? Proper traps, proper drainage, water heater age and safety? How about the CO exhaust pipe, is it safe, holes proper slope?

You get the idea, so hire a professional! Hire Premier Inspections, we cover everything so you will not have to!
An idea of where a home inspector goes!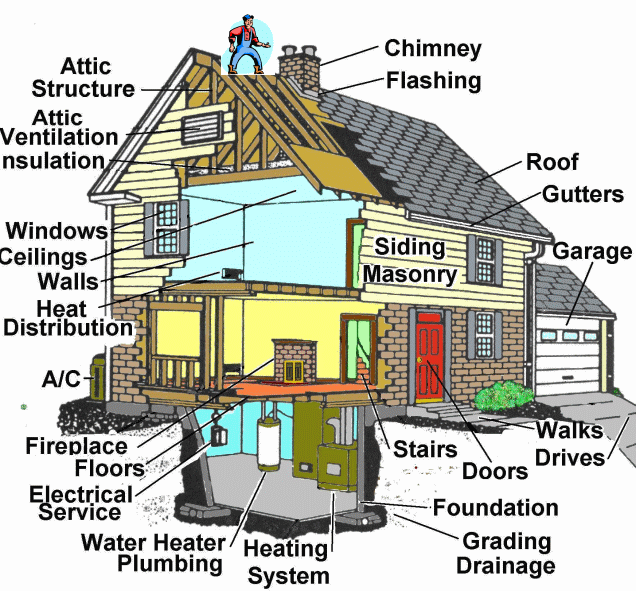 Call Today to Schedule an Inspection, Radon Test, and WDI Inspection
Akron Canton Medina Cleveland
330.786.7181
Be confident about your home. Partner with Premier!
What does a Home Inspector look at and what does a Home Inspection cover?